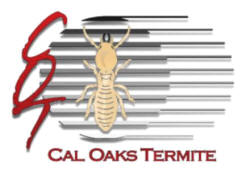 A family owned and operated business since 1990 based on honesty, efficiency, and quality. We offer competitive costs for inspections and repairs. No charge for bid only on customer concerns or second opinions.

We specialize in realtor/broker needs and provide fast turn-around; inspection reports within 24 hours. Repairs and treatments performed are flexible to the home owner or realtor/broker needs. The cost of repairs are determined at the time of the inspection or evaluation of customer concerns.

We subcontract tent fumigation treatments which are backed by the best guarantee in the industry. We offer a Foamigation™ treatment in some situations rather then a fumigation. Foamigation™ is unique to Cal Oaks Termite, and is a trademark owned and licensed to Charles Bates, Inc. since 2001.

Cal Oaks Termite is where you go for friendly and efficient service. Cal Oaks Termite is where you go for termite done right!
About us
After attending Long Beach State University and serving 3 years in the US Army, Chuck Bates became a journeyman carpenter. After which he joined the pest control industry and now has 27 years experience. Chuck founded Cal Oaks Termite in 1990 and has become an innovator of methods and is an advocate for honesty.