A Termite Company Designed for Realtors
Customer Focus on Buyers/Sellers
Short-Sale and REO experts
High quality work at a low cost
FHA/VA Loan Requirements
Certifications for Refinance
Free 2nd opinions (with report)
Fast & Easy Transactions for Escrow
Time is of the essence when it comes to Real Estate transactions. You need a termite company that can get the job done quickly and correctly. Cal Oaks Termite has years of experience understanding the needs of the bank, your buyers, and sellers. With superior methods and affordable options, Cal Oaks Termite makes your transaction smooth and easy. Call us today at 951-698-8198 or 1-855-55-Termite.
Same Day Reports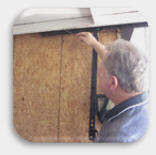 In a rush to close your escrow?
No problem!
Call us today to schedule a termite inspection. We can help your escrow close in a timely manner.
Affordable & Quality Woodwork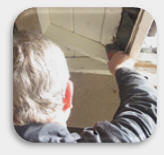 Cal Oaks Termite offers inexpensive solutions to repair fungus and termite damage without breaking your termite budget. We get it done right and we get it done in time to provide our clients with a termite drama-free transaction.